Until now, the Pretty Love series of Japanese adult toys has mostly concerned itself with goodies for the girls. That's great, but what about the boys? Thankfully, maker Toami has turned its attention to the guys with the latest entry: the Deep Licking Masturbator.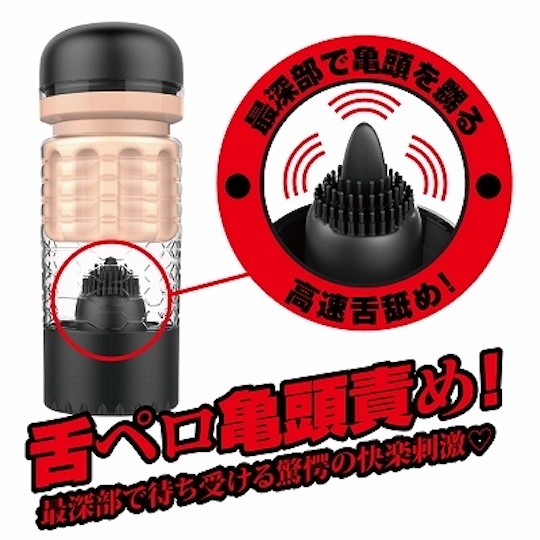 ​

The name should give you a pretty good indication of what's going on here. This is a compact, practical, yet very powerful electric masturbator toy. You pop yourself into the realistic vagina at one end of the cup. Inside, after pushing through the snug pussy, your glans encounter a powered "tongue" part inside the tube. This is there to solely flick and lick your glans with each thrust you make.

It has a set of "brushes" arranged in a pyramidal structure to offer variety and precision as it touches the most sensitive part of the penis.

There is only one kind of vibration, which is fine, but the intensity can be adjusted up and down by the swivel dial on the other end of the toy.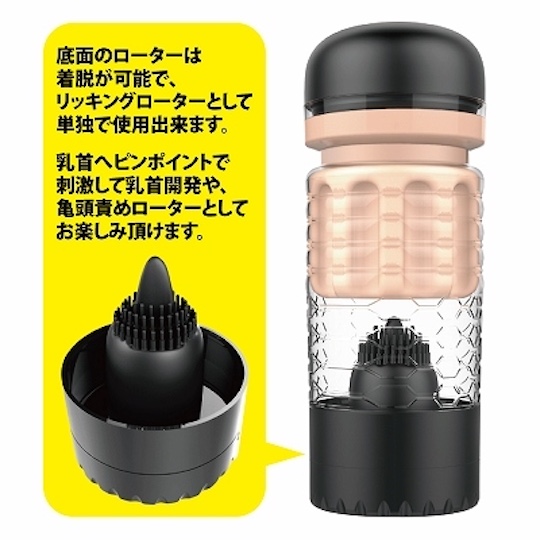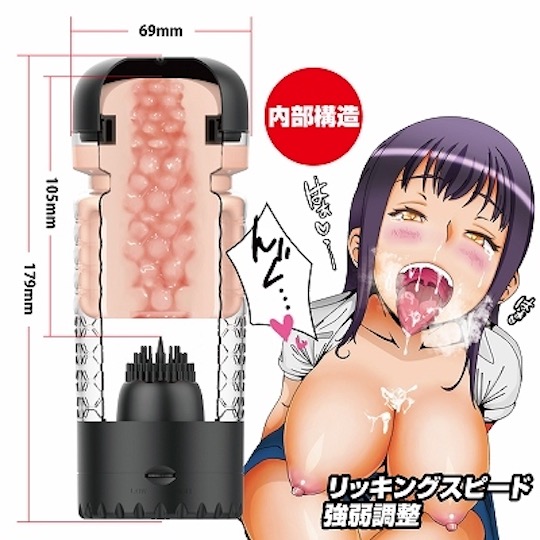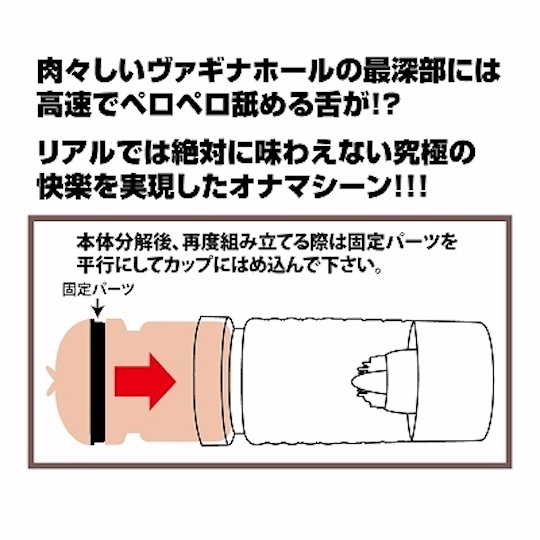 ​


The whole thing also comes apart, making it easy to clean and maintain — and since you won't unload inside the vagina canal itself, the whole set is less susceptible to the buildup of nasty bacteria.

Another cool thing is that if you separate the pieces, you can then use the licking "tongue" part by itself as a standalone vibe for stimulating nipples and other areas of the body. Which means this isn't just a powered onahole toy for the boys: the girls also get something to enjoy here!

The Deep Licking Masturbator is exclusive to Japan but available internationally via our friends at Kanojo Toys.